Coronavirus (COVID-19) Information
COVID-19 Preparedness Manual 2021-2022
LAYERING PREVENTION MEASURES
Because the school environment brings together groups of individuals who cannot be fully vaccinated, a variety of COVID-19 prevention measures have been implemented to operate schools more safely. These strategies have been tailored to the needs of our school district community. The main goal of implementing prevention measures is to protect students, teachers, and staff, and maintain in-person learning. The most effective way to prevent transmission within school buildings, reduce disruptions to in-person learning, and help protect people who are not fully vaccinated (including all children under the age of 12 years) is to layer multiple prevention strategies recommended by the Centers for Disease Control and Prevention (CDC). All prevention strategies provide some level of protection, and layered strategies implemented at the same time provide the greatest level of protection.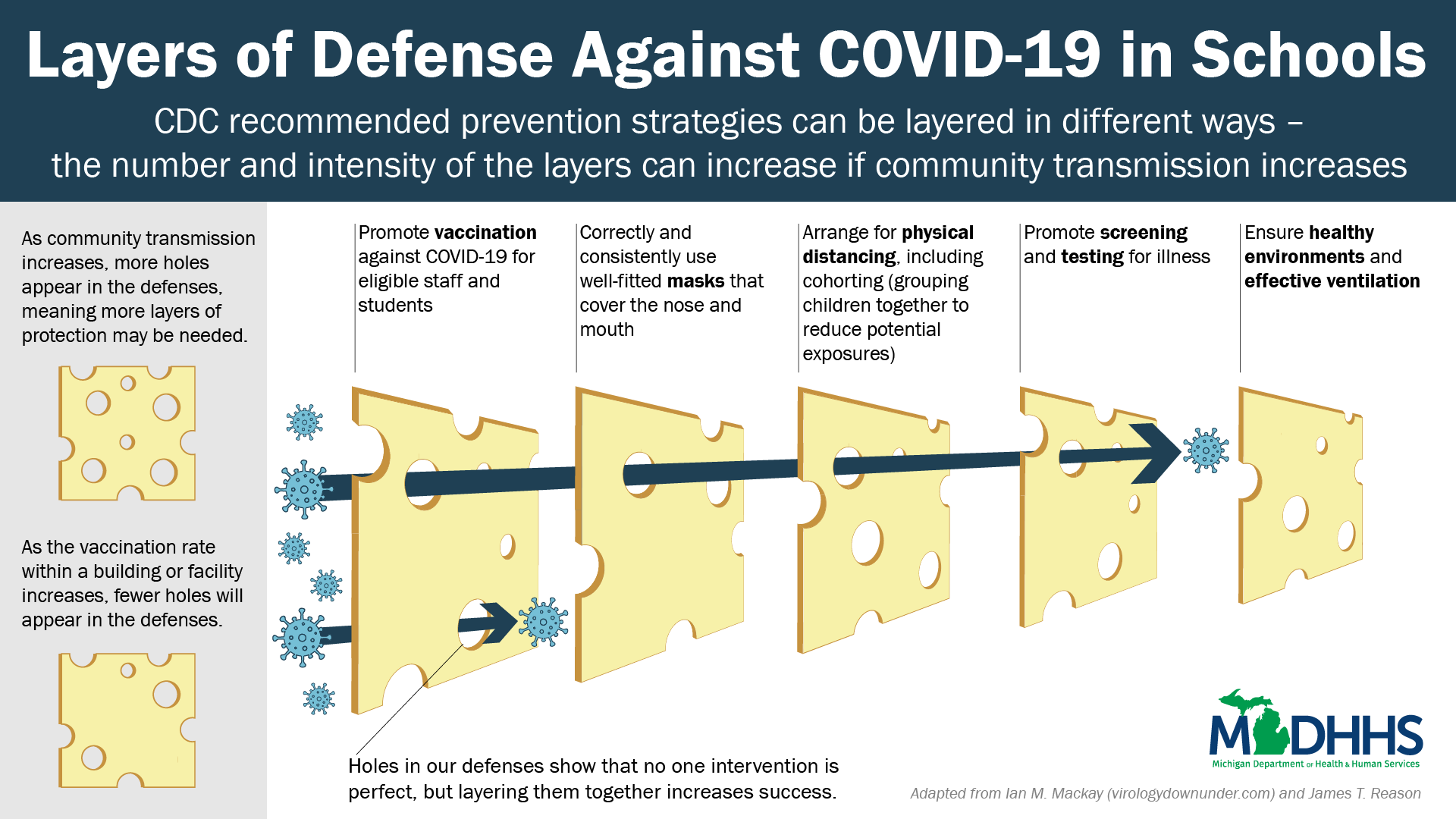 Ventilation
Improving ventilation by opening multiple doors and windows, using child-safe fans to increase the effectiveness of open windows, and making changes to the HVAC or air filtration systems.
Avoiding crowded and/or poorly ventilated indoor activities (e.g., engaging in outdoor activities when possible).
Open or crack windows in buses and other forms of of transportation to improve air circulation, if doing so does not pose a safety risk.
With the tremendous support of our community, the Oak Park School District passed a $54.5 million bond. The first phase of the project will include our HVAC systems.
Consistent & Correct Mask Use
CDC recommends universal indoor masking for all teachers, staff, students, and visitors to schools, regardless of vaccination status. This prevention strategy is crucial to allowing students to maintain in-person learning.
CDC, American Academy of Pediatrics & Michigan Department of Health & Human Services recommend proper use of masks
CDC's order requires all persons – regardless of vaccination status – wear masks on public transportation, including school buses.
In Oak Park Schools, masks are required for all persons on school grounds, including students, staff, and pre-approved visitors.
Required for all students in Grades PK-12, including on school buses; instructional and non-instructional staff in all buildings district-wide. Proper mask wearing is paramount which includes covering the nose and mouth areas.
There is data to support a significant reduction in COVID-19 transmission between people who wear masks correctly.
Hand Hygiene

Outside Resources
Explaining COVID-19 to Children
BrainPOP Coronavirus (COVID-19) Video
BrainPOP Personal Hygiene Video
Talking to Children about COVID-19: A Parent Resource
Proper Hand Washing Techniques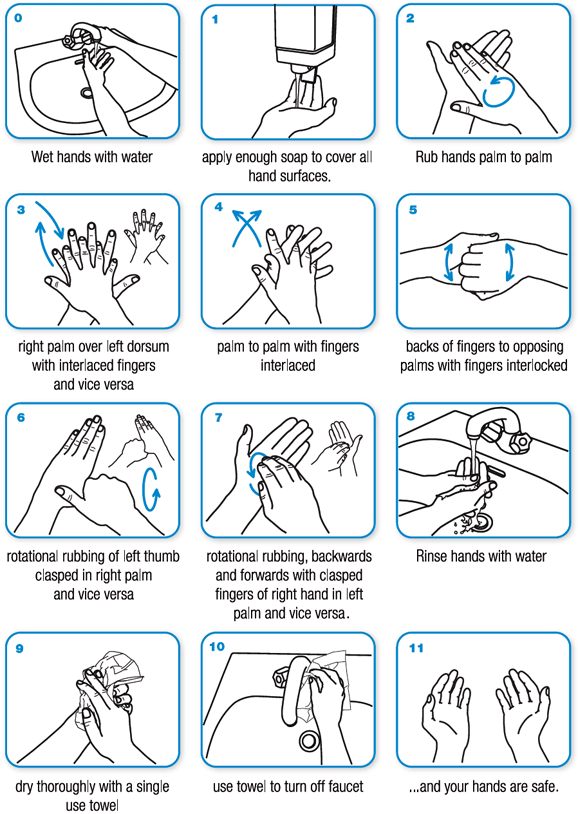 Physical Distancing
CDC recommends schools maintain at least 3 feet of physical distance between students within classrooms, combined with indoor mask wearing by students, teachers, and staff, regardless of vaccination status.
Because of the importance of in-person learning, schools should not exclude students from in-person learning to keep a minimum distance requirement.
When it is not possible to maintain a 3 foot physical distance, it is especially important to layer multiple other prevention strategies, such as indoor masking, screening testing, cohorting, and improved ventilation, etc. to help reduce transmission risk.
Sick or Symptomatic?
Staying Home When Sick and Getting Tested
Encouraging students and staff to stay home if sick or having COVID-19 symptoms.
Encouraging students and staff, regardless of vaccination status, to get tested for COVID-19, if having symptoms or if they are a close contact of someone who has COVID-19.