Superintendent Biography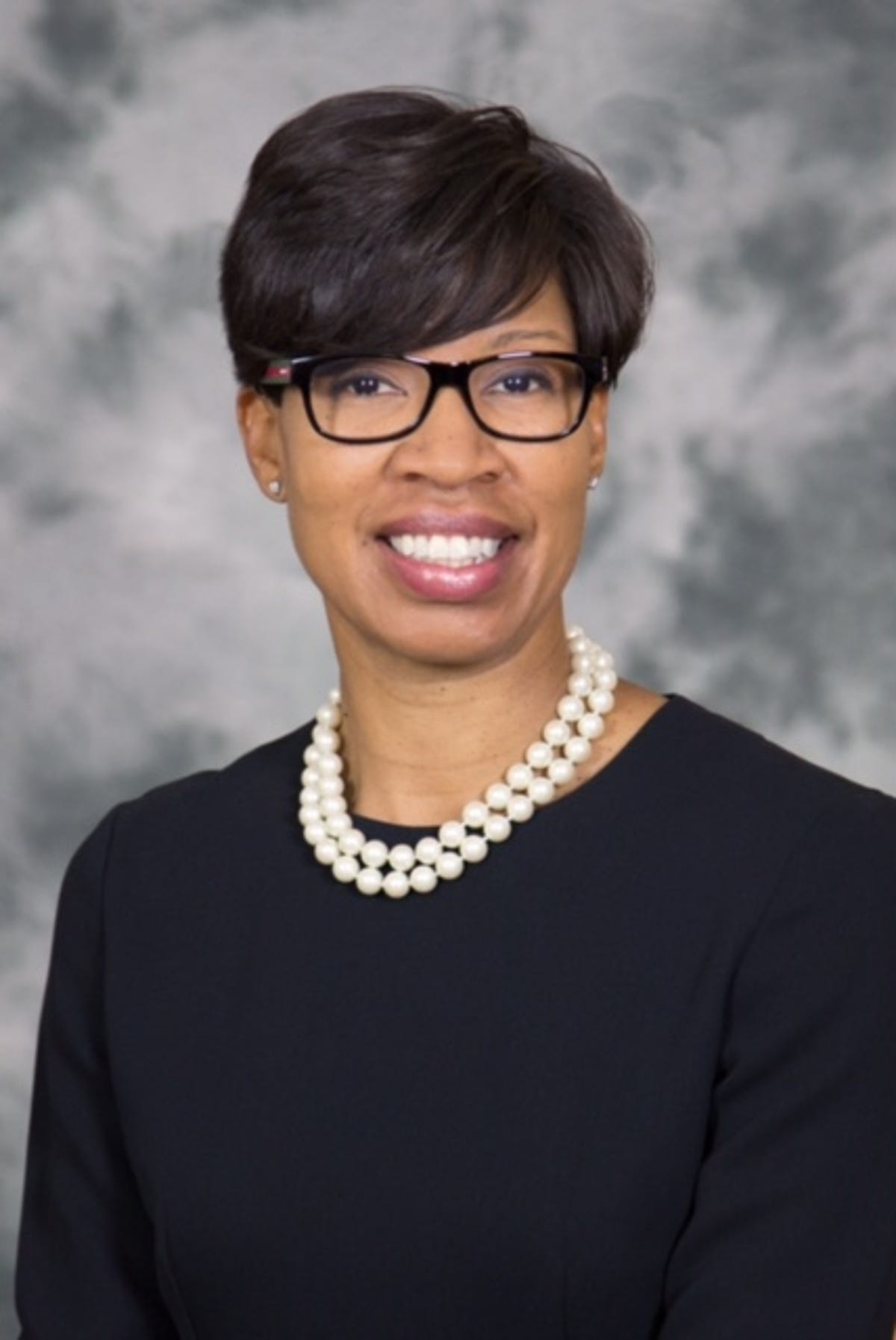 Jamii Hitchcock, Ph.D. is the Superintendent of Oak Park Schools located in an Oakland County suburb on the border of Detroit, Michigan. She has worked as a teacher and administrator for over 20 years at the PreK-12 grade levels. She began her career as a high school Language Arts teacher and basketball coach. Soon after, she became dean of students and assistant principal at schools that have been recognized annually as top high schools in the country by Newsweek and U.S. News and World Report. She previously served as the principal of an International Baccalaureate World School and as principal of a comprehensive elementary school.
While serving as principal, Dr. Hitchcock was invited to join the Harvard Graduate School of Education over a series of summers to work with the Professional Education K-12 Programs staff in Closing the Achievement Gap: Strategies for Excellence with Equity and Family Engagement in Education: Creating Effective Home and School Partnership for Student Success programs. She also served on the Research Practitioner Council in the Minority Student Achievement Network (MSAN) for several years.
Following her career as a school principal, Dr. Hitchcock was appointed to both the Director of Character Education, Diversity and Equity and Executive Director of Curriculum and Inclusion positions in central administration. In those positions, Dr. Hitchcock was responsible for overseeing all character development, diversity, and equity responsibilities as well as supervision of teaching and learning. Valuable partnerships were developed with parent and community organizations to help improve the educational experience of all students.
Dr. Hitchcock earned a Bachelor of Arts in English Literature with a certification in Secondary Education and Master of Arts in Educational Administration at the University of Detroit Mercy. She earned Education Specialist and Doctor of Philosophy degrees in Educational Leadership from Oakland University.
Dr. Hitchcock is an instructional leader guided by a moral compass that always points in the direction of what is best for all students. The effective development and implementation of innovative programs, the execution of strategic initiatives, and the targeted use of data to drive decisions while maintaining a positive culture are results of her proven success. Dr. Hitchcock has an unwavering commitment to serve all students and families.
She and her husband, Tony, are the proud parents of two wonderful children.
Jamii Hitchcock
Superintendent