Principal's Welcome
Hello NOVA Parents and guardians,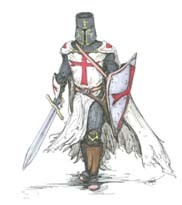 Welcome to the home of the BLACK KNIGHTS! Our NOVA staff is very excited, energetic and committed to ensuring that the journey of our students builds life-long learners with skills to ensure academic and social-emotional success even in these unprecedented times. Beginning the 2020-2021 year a decision has been made that all the schools in the Oak Park School District will begin the school year virtually for at least the first 10 weeks. The continued educational success of our students is vital to the well fair of our community. NDA has adapted our delivery of teaching and learning to meet the challenges and changes as a result of the pandemic. We are committed to maintaining our high standards whether teaching virtually or in person. Students will engage in their academics through various learning resources, programs and activities.
This year promises great opportunities, which include rigorous studies that will prepare all students for the future. NOVA is a unique setting that provides accelerated academics, behavior interventions, career guidance and conflict resolution for students in need of an immediate intervention. We are guided by our restorative philosophy and growth mindset, rooted in a commitment to strong teacher-student relationships, and authentic and personalized learning.
We are grateful for your adaptability, patience and flexibility as we continue to work through this challenging time together.
Points of Pride

88% of Teachers
hold a Master's Degree or higher

Advance Placement
22 AP Courses at OPHS