Welcome to Oak Park Schools Athletics
Official Website of Oak Park Athletics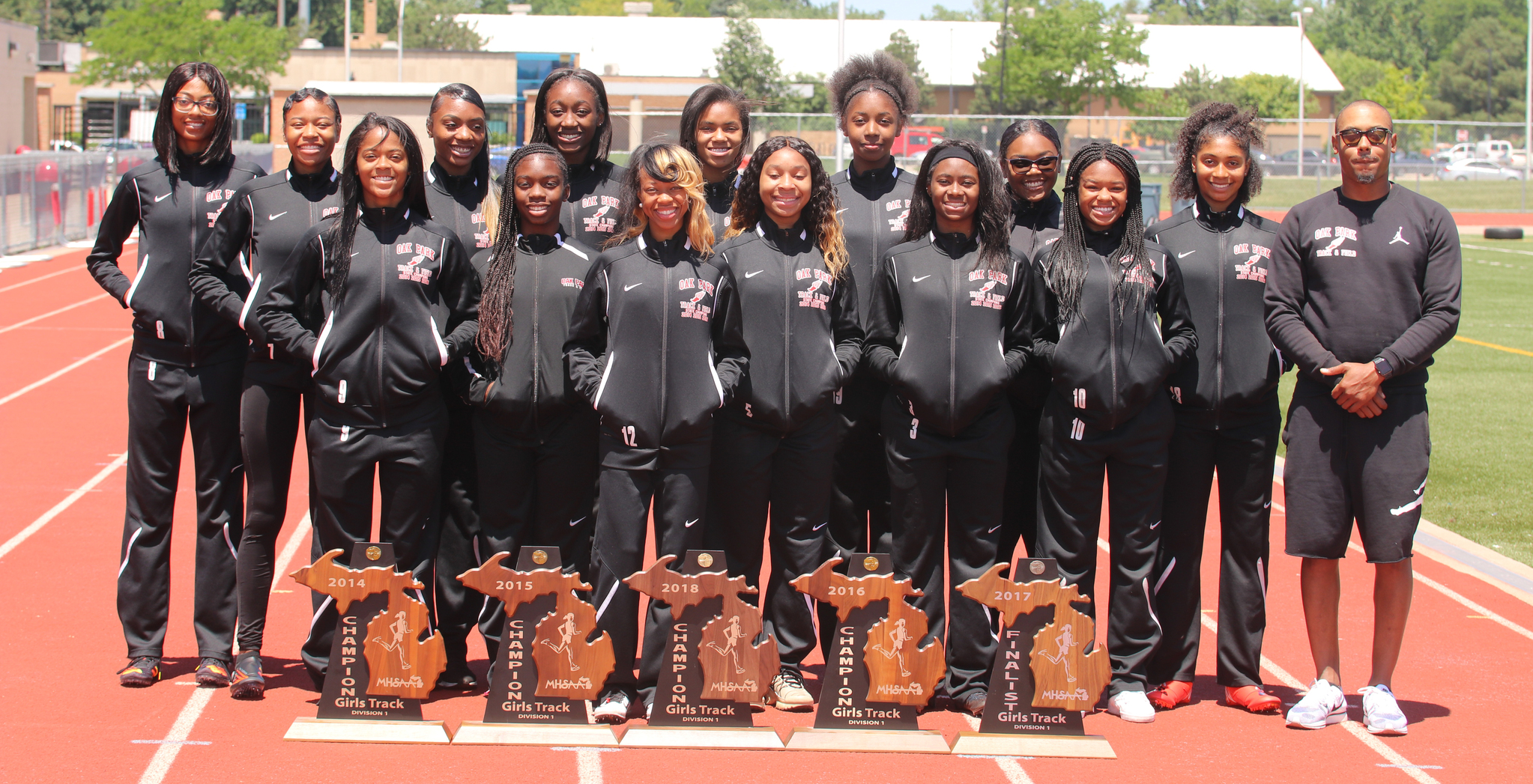 Athletics Department
The Oak Park Schools Athletics program is the home of some of the best athletic teams in the state of Michigan! Our athletics program boasts countless athletic scholarships for graduating seniors, legendary and award winning coaches and fierce high school competitors with schedules that provide competition on a local, state and national level. Our outdoor track, baseball/softball diamond, turf football field, and weight room are just a few of the many attributes available to Oak Park High School athletes.
We are most proud of the drive and determination of our student-athletes and commitment of our athletic coaches. We hope that you will take advantage of our amazing reputation for producing some of the best student-athletes in the area and joining this amazing Knight tradition.
The interscholastic athletic program of the Oak Park Schools operates and adheres to the guidelines of the Michigan High School Athletics Association (MHSAA) and the National Collegiate Athletic Association (NCAA) Clearing House.
Oak Park is in the Oakland Activities Association (OAA) Conference. Since 1994, the OAA has been one of the premier interscholastic athletic leagues in the state of Michigan. The OAA includes twenty-four public high schools located in Oakland County, Michigan and serves thousands of student-athletes in 26 sponsored sports (OAA, 2019).
Oak Park High School Athletic Offerings (Grades: 9-12)
| | | |
| --- | --- | --- |
| Fall | Winter | Spring |
| Varsity Football | Varsity Boys Basketball | Boys Track & Field |
| JV Football | JV Boys Basketball | Girls Track & Field |
| Freshman Football | Freshman Boys Basketball | Varsity Baseball |
| Cross Country | Girls Varsity Basketball | Varsity Softball |
| Volleyball | Varsity Competitive Cheer | |
| Soccer | | |

2021-2022 OPSD Fall-Sports Game Schedule
For more information about Oak Park High School athletics, please contact Mr. Greg Carter, Athletics Coordinator at 248.336.2706 or gcarter@oakparkschools.org or Ms. Carissa Peterson, Principal at 248.336.2740.
Go Knights!
Oak Park Preparatory Academy Athletic Offerings (Grades 6-8)
Fall
Spring
Football
Girls Basketball
Girls Basketball
Girls Volleyball
Boys Basketball
Competitive Cheer
For more information about Oak Park Preparatory Academy (OPPA) athletics, please contact Mr. Doug Eiland, Athletics Coordinator at 248.336.7620 or deiland@oakparkschools.org or Ms. K. Raginia, Principal at 248.336.7620 or kraginia@oakparkschools.org.
Spirit Shops
For Oak Park high, middle, and elementary school apparel, click on the appropriate school links in the sidebar. The Oak Park Athletic Department has created on-line spirit shops for all Oak Park Schools fans. 12% of the sales support the athletic department. Use promo code BT445 to checkout and receive $9.00 off of every order!
Go Blue Knights!