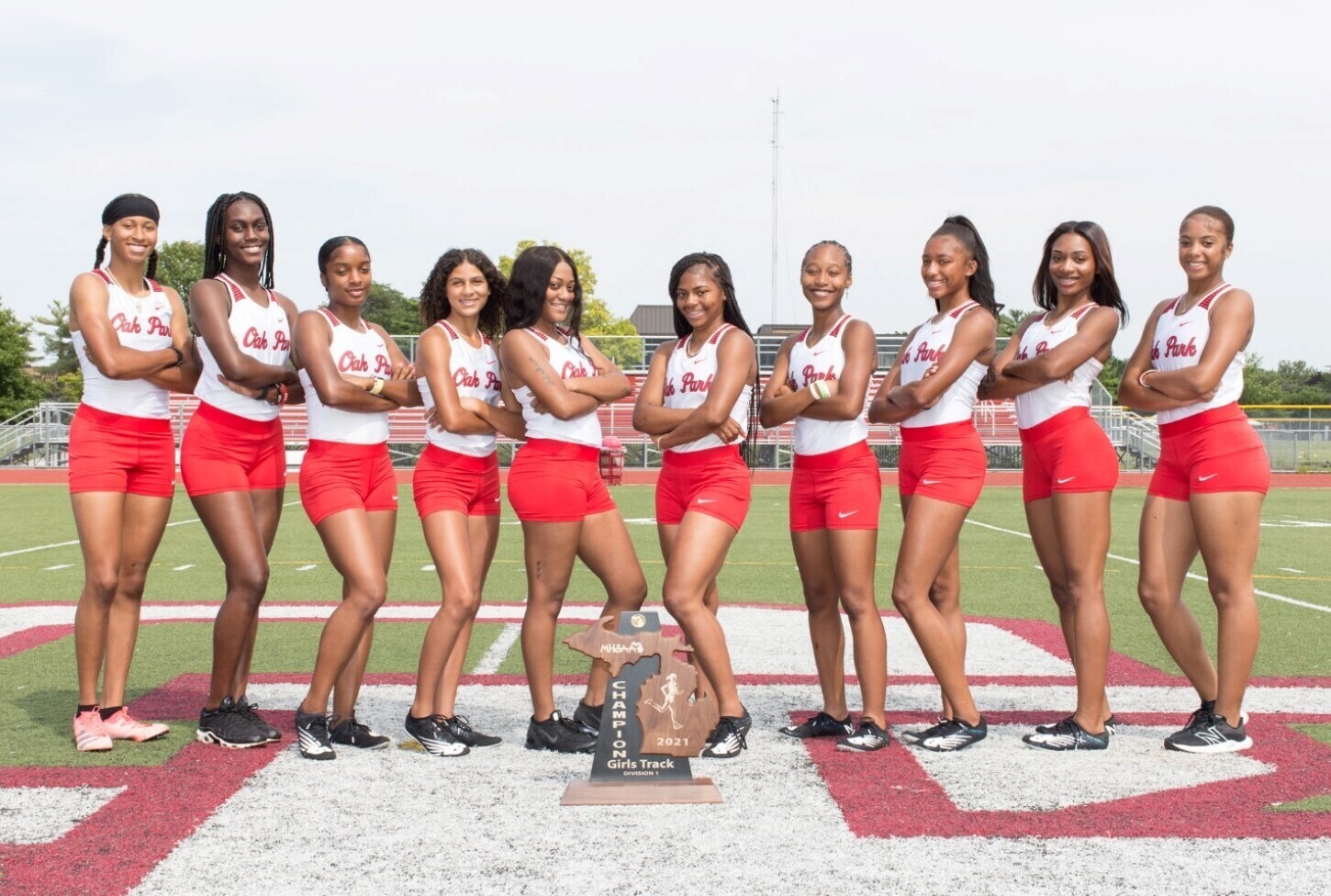 Welcome to

Oak Park High School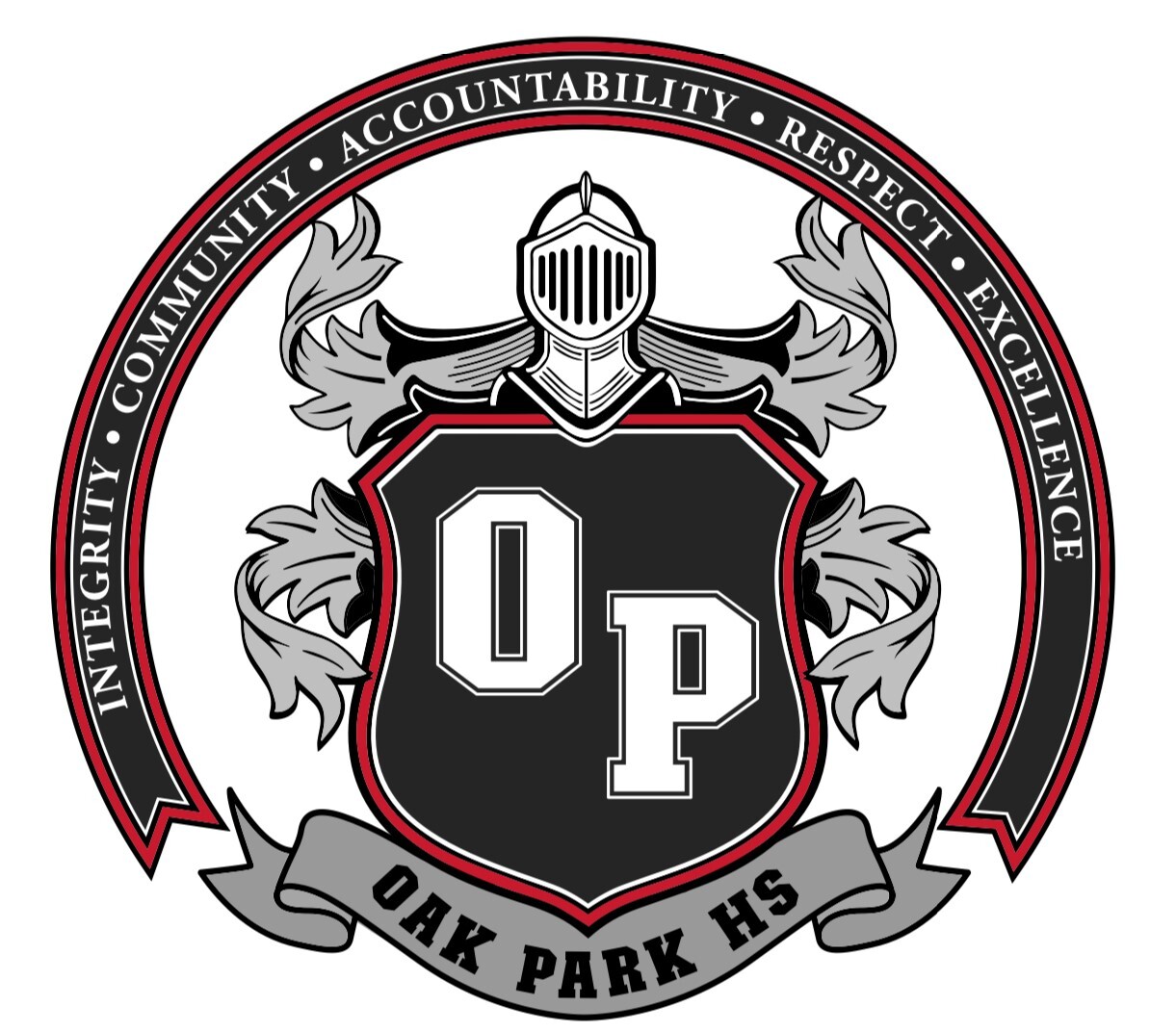 Do you have questions?
Please communicate with us by following our OPS Communication Protocol. Doing so, will allow us to respond ASAP.
Health, Safety & Arrival/Dismissal Procedures - please read!
Office Hours
8:00 AM - 4:00 PM

School Hours
8:00 AM - 2:53 PM
Location
Oak Park High School
13701 Oak Park Blvd.
Oak Park, MI 48237
Contact Us
| | |
| --- | --- |
| Main Office | 248-336-7740 |
| Fax | 248-336-7751 |
| Attendance | 248-336-7750 |
| Counseling | 248-336-7740 |
| Transportation | 248-336-7601 |
| Technology | 248-336-7667 |
Oak Park High School Administration

Carissa Peterson
Principal
248-336-7740
carissa.peterson@opsk12.org
Anthony DeGrazia
Assistant Principal
248-336-7740
anthony.degrazia@opsk12.org
Janocus Sanders
Asst. Principal/Athletic Director
248-336-7740
janocus.sanders@opsk12.org
Greg Carter
Athletic Coordinator
248-336-7740
gregory.carter@opsk12.org

Homecoming Week 2021
September 27 - October 1
Monday, September 27: Marvel/ Meme Monday
Dress in your favorite Meme or Superhero from Marvel, DC, or Anime. Students and staff can dress up as their favorite Meme or superhero.
Tuesday, September 28: Twin or Triplet Day
Students and staff will find a twin or triplet or group of people to wear the same clothes, colors, and outfits!
Wednesday, September 29: Pajama Day
Wear your favorite PJs or sleep outfit.
Students are expected to follow the 2021-22 Dress Code Guidelines. If a student fails to follow the guidelines, a parent/guardian will be contacted to bring a change of clothes and the student will remain in the office.
Thursday, September 30, 2021: Throwback Thursday
Seniors dress as senior citizens! :)
Students and staff can bring back any fashion style or trend prior to the current year. (Wear 2000's 90's, 80's, attire!)
Friday, October 1, 2021: Class Colors Day
Class T-shirt Day w/ theme: OPHS colors (Students & Staff)
Class of '22 Senior colors - RED
Class of '23 Junior colors -GREY
Class of '24 Sophomore colors -WHITE
Class of '25 Freshmen colors - BLACK

Homecoming Football Game - Oak Park Knights vs. Birmingham Seaholm Maples at 6:00 p.m.

Saturday, October 2, 2021: Homecoming Dance
The 2021 Homecoming Dance will be held on Saturday, October 2, 2021 from 6:00 - 10:00 p.m. Doors close at 7:30 p.m. A photo identification and ticket is required for entry. Only students enrolled in OPHS, including students registered in-person or virtual, can attend the Homecoming dance. Students should be picked up or exit the campus at the conclusion of the dance. Refreshments will be provided. Masks should be worn with the exception of when students are eating or drinking.
Attire: Dress to Impress. Appropriate traditional formal dance attire recommended. However, due to the unpredictable nature of COVID-19, we recommend that families keep their Homecoming Dance attire and transportation expenses to a minimum.
Location: Oak Park High School
Core Values: Student Code of Conduct policy is in full effect. Please demonstrate our core values of integrity, community, accountability, respect and excellence and have a great time!
2021-2022 School Year Calendar of Important Dates At-a-Glance
Homecoming Football Game
Friday, October 1, 2021, Kickoff at 6PM vs. Birmingham Seaholm

Homecoming Dance
Saturday, October 2, 2021, 6-10PM

Student Count Day!
Wednesday, October 6, 2021
Parent/Teacher Conferences
Thursday, October 7, 2021, 4-8PM
No School-Staff Professional Development/Marking Period Ends
Friday, October 8, 2021
LETTER TO VIRTUAL LEARNERS
Oak Park High School virtual learners,
The information listed in this message is specific to our students who are going to learn virtually during the first semester of the 2021-2022 school year. Many of the policies and procedures that apply to Oak Park High School students still apply to our virtual learners. However, if there are any questions about that at any time, please do not hesitate to reach out for assistance and/or guidance.
Virtual learners may access their schedules in Student Connect. If there is a problem with access, please contact the main office at 248-336-7740. If you believe there is an error in your student's schedule, please reach out to their counselor at:
9th grade: Mrs. Winston-McCrary tannille.winston-mccrary@opsk12.org
10th grade: Mrs. Jones rosalyn.jones@opsk12.org
11th grade: Ms. Barnett violida.barnett@opsk12.org
12th grade: Ms. Taylor sheryl.taylor@opsk12.org
Teachers invited students to their Google classrooms this week. If your student did not receive an invitation via their NEW school email, they should reach out to their teacher. All email addresses are listed on the high school homepage at www.oakparkschools.org/schools/ophs/
Students will be entering Zoom rooms the same way that they did last year. Again, the Zoom links were shared with the students in their Google classrooms. Students must have their first and last name on the screen and must have their cameras on during class.
A message went out earlier this week regarding our new student emails. Their previous Gmail accounts issued from the school are going to expire. As a reminder:
New Email address:
OAK - all caps
Their last name- with the first letter capitalized
First letter of their first name- capitalized
The last two digits of their student ID number
@stu.opsk12.org
Upper case first letter of first name
Lower case first letter of last name
2-digit birth month
2-digit birth day
Last four numbers of their student ID number
Virtual learners who did not attend orientation do not need to worry about making that up in any way. Once your student returns to school, we will get them an ID.

The bell schedule is the same for virtual and face-to-face learners at Oak Park High School. The bell schedule is attached to this email as well. It is essential for students to get to their classes on time and stay until the end.

If a student is having technology issues one day (laptop, Zoom, internet connection, etc.), students should reach out to their teacher for direction. Remember, they are teaching classes all day so may not be able to respond immediately.
We remain dedicated to ensuring that all of our Oak Park High School students have a successful school year. Please review routines with your student regarding virtual learning. It is important for students to have necessary supplies nearby, a charged laptop and their camera on. Students who are answering questions and interacting with the lesson are going to be the most engaged in their learning. Encourage students to use the time the teacher is giving them to complete the work instead of waiting until after class to finish the work as homework.
If your student is experiencing difficulty with their classes, we ask that you reach out to your student's teacher and/or counselor. If the problem could not be resolved, please reach out to an administrator at that time. We are looking forward to an exceptional year of learning with you and your student.
Yours in Education,
Carissa Peterson
Principal, Oak Park High School
Principal's Welcome Back Letter
Oak Park High School families,
I sincerely hope that all of you have been enjoying the summer vacation. To say that we are excited to welcome our students back to Oak Park High School this fall is a huge understatement. While the majority of our students have decided to return to face to face instruction in the building, there is a cohort of students who have decided to remain virtual. We remain committed to ensuring that both groups of students have an exceptional academic experience during the 2021-2022 school year.
Superintendent Hitchcock sent out a letter to all families at the beginning of the month outlining the COVID-19 health and safety measures that all students and staff will be following across the district. Please refer back to that letter for the most comprehensive district plan. Below, I have summarized safety measures and other commonly asked questions related to starting this school year.
Masks are required for all students, instructional and non-instructional staff in all buildings district-wide
3-feet of social distancing is to be maintained in all instructional areas
Please do not allow students to come to school if they are sick or exhibiting any COVID-19 related symptoms
Lockers will not be provided during the first semester; this plan will be re-evaluated for the second semester. Students should bring only the necessities to school
Student IDs are to be worn on lanyards around student's necks on a daily basis; if your student did not attend orientation, there will be an ID picture make-up day
The bell schedule is back to 8:00 a.m. – 2:53 p.m.; students will be switching classes as normal with a 5-minute passing time between each class
The updated dress code was sent home to all families; please review this new plan with your student if you have not already done so-it can be found at www.oakparkschools.org
Students enter school daily through the Student Entrance doors, which are near the student/football stadium lot; all other doors will be locked for the safety of our school community
Student schedules will be viewable on Student Connect beginning next week; if your student did not receive this log-in information at orientation, please contact Mrs. Lumpiesz at 248-336-7740
If you have any questions regarding your student's schedule, please contact the appropriate counselor:
Athletic programs will be running this year with the proper COVID-19 health and safety protocols in place; spectators will be permitted and must follow the district's protocols
Extra-curricular clubs/organizations and after school programming will also be running this year with the proper protocols in place
There will be a senior parent meeting led by senior class sponsor Mr. Palmer scheduled soon; if you would like to assist the senior class this year or have specific questions that need an immediate response, please contact Mr. Palmer at timothy.palmer@opsk12.org
In order to park in the student lot, students must purchase and display a parking permit; permits are $10 and may be purchased from Officer Koch at lunch time
Students who need credit recovery for not passing a required class will be given log-in information for e-2020; it is mandatory that students finish these classes immediately to get back on track to graduate on time with their class
As an attendance incentive, students who attend every day for the first two weeks of school will receive a free fall athletic pass that will get them into any home game
Our ultimate goal is to provide each student with a well-rounded high school experience that prepares them to reach their long-term goals after they graduate. In order to get the most out of these four years, students must attend school daily and join each class on time and prepared to learn. Students who are chronically absent will not learn the necessary skills needed to prove mastery on their assessments. Ultimately, they may fail classes and not be on track to graduate on time. We do not want this to happen to your student. Please ensure that your student is in school each day. If there is something preventing this from happening, contact your student's counselor to problem solve the situation immediately.
I firmly believe that proactive and positive communication prevents problems from occurring. Please reach out to your student's teachers any time that you have a question. Likewise, I am always available to assist you at carissa.peterson@opsk12.org. We know that we will need to wrap our arms around our students and reacclimate them to school. Not only is our team prepared to do that, we are excited to do that. The success of our students is at the core of every decision that we make at Oak Park High School.
Thank you for all that you continue to do to support your student and their education. We look forward to partnering with you for a phenomenal school year.
Yours in Education
Principal, Ms. Carissa Peterson