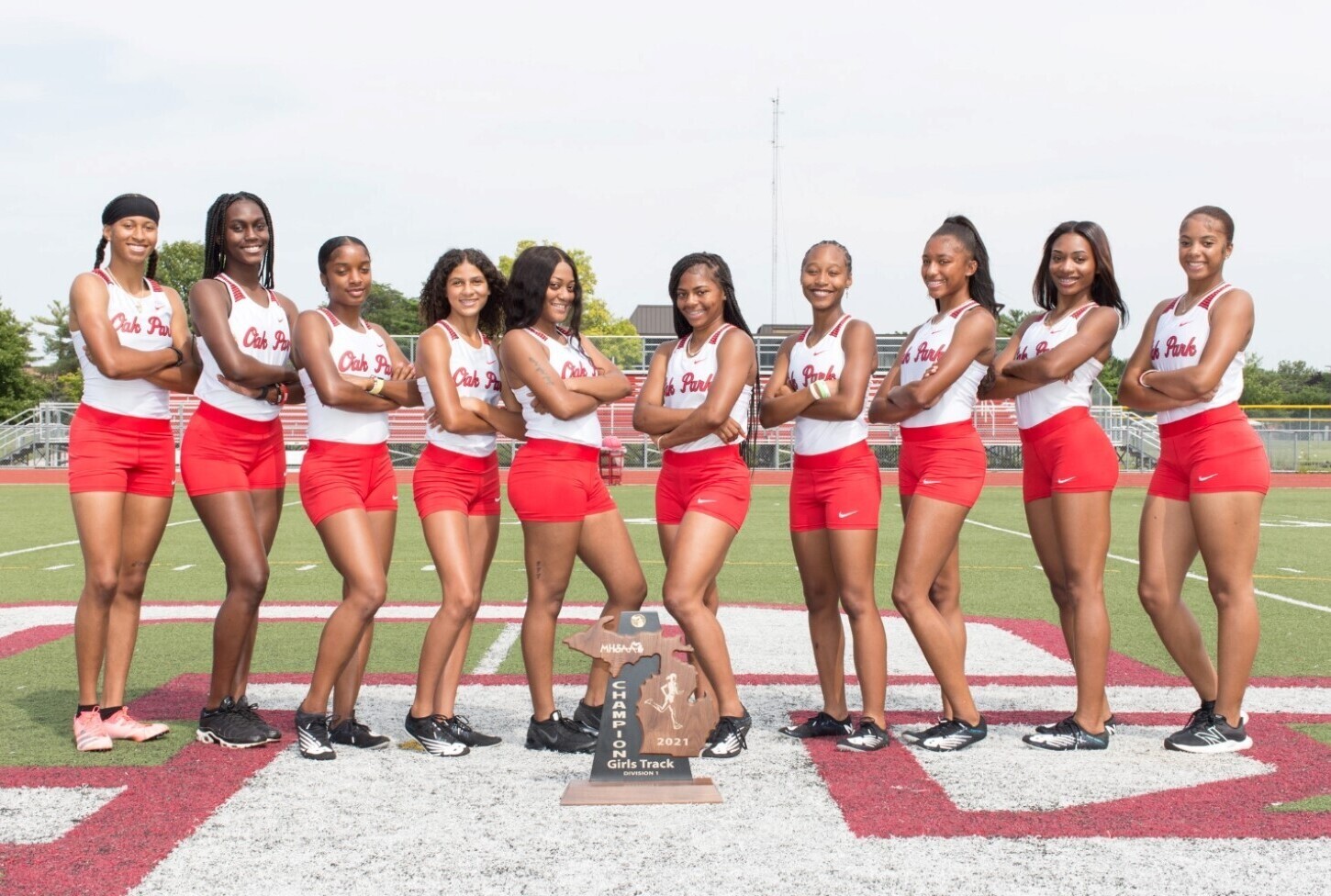 Welcome to

Oak Park High School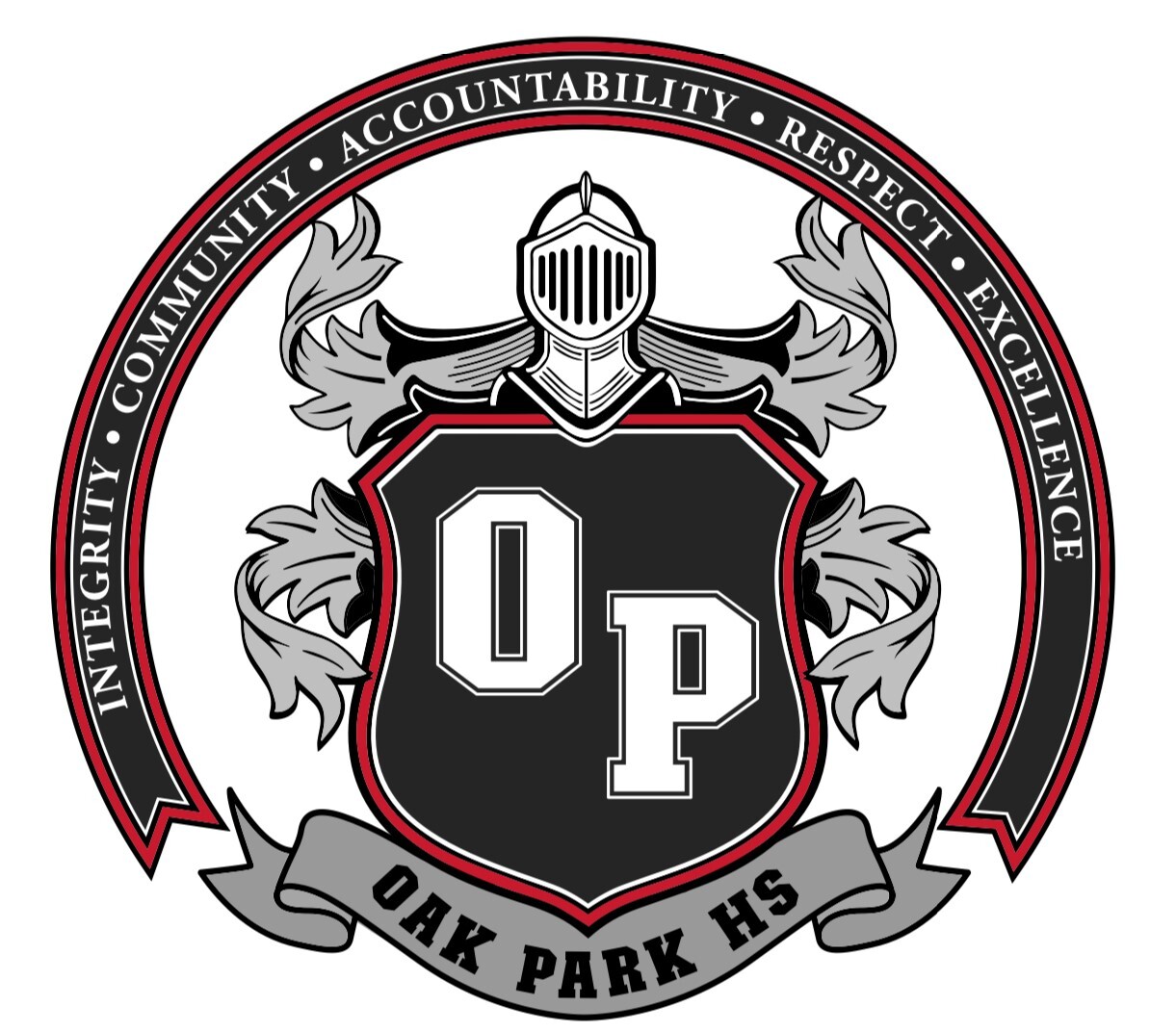 Do you have questions?
Please communicate with us by following our OPS Communication Protocol. Doing so, will allow us to respond ASAP.
Health, Safety & Arrival/Dismissal Procedures - please read!
Office Hours
8:00 AM - 4:00 PM

School Hours
8:00 AM - 2:53 PM
Location
Oak Park High School
13701 Oak Park Blvd.
Oak Park, MI 48237
Contact Us
| | |
| --- | --- |
| Main Office | 248-336-7740 |
| Fax | 248-336-7751 |
| Attendance | 248-336-7750 |
| Counseling | 248-336-7740 |
| Transportation | 248-336-7601 |
| Technology | 248-336-7667 |
Oak Park High School Administration

Pamela Vermiglio
Lead Principal
248-336-7748
pamela.vermiglio@opsk12.org
Carissa Peterson
Principal
248-336-7783
carissa.peterson@opsk12.org
Anthony DeGrazia
Assistant Principal (Grades: 10th & 12th)
248-336-7752
anthony.degrazia@opsk12.org
Janocus Sanders
Asst. Principal/Athletic Director (Grades: 9th & 11th)
248-336-7751
janocus.sanders@opsk12.org
Greg Carter
Athletic Coordinator
248-336-7740
gregory.carter@opsk12.org


2021-2022 School Year Calendar of Important Dates At-a-Glance
Student Count Day!
Wednesday, October 6, 2021
Parent/Teacher Conferences
Thursday, October 7, 2021, 4-8PM
No School-Staff Professional Development/Marking Period Ends
Friday, October 8, 2021
LETTER TO VIRTUAL LEARNERS
The information listed in this message is specific to our students who are going to learn virtually during the first semester of the 2021-2022 school year. Many of the policies and procedures that apply to Oak Park High School students still apply to our virtual learners. However, if there are any questions about that at any time, please do not hesitate to reach out for assistance and/or guidance.
Virtual learners may access their schedules in Student Connect. If there is a problem with access, please contact the main office at 248-336-7740. If you believe there is an error in your student's schedule, please reach out to their counselor at:
10th Grade: Mrs. Jones rosalyn.jones@opsk12.org
11th Grade: Ms. Barnett violida.barnett@opsk12.org
12th Grade: Ms. Taylor sheryl.taylor@opsk12.org
Teachers invited students to their Google classrooms this week. If your student did not receive an invitation via their NEW school email, they should reach out to their teacher. All email addresses are listed on the high school homepage at www.oakparkschools.org/schools/ophs/
Students will be entering Zoom rooms the same way that they did last year. Again, the Zoom links were shared with the students in their Google classrooms. Students must have their first and last name on the screen and must have their cameras on during class.
A message went out earlier this week regarding our new student emails. Their previous Gmail accounts issued from the school are going to expire. As a reminder:
New Email address:
OAK - all caps
Their last name- with the first letter capitalized
First letter of their first name- capitalized
The last two digits of their student ID number
@stu.opsk12.org
Upper case first letter of first name
Lower case first letter of last name
2-digit birth month
2-digit birth day
Last four numbers of their student ID number
Virtual learners who did not attend orientation do not need to worry about making that up in any way. Once your student returns to school, we will get them an ID.

The bell schedule is the same for virtual and face-to-face learners at Oak Park High School. The bell schedule is attached to this email as well. It is essential for students to get to their classes on time and stay until the end.

If a student is having technology issues one day (laptop, Zoom, internet connection, etc.), students should reach out to their teacher for direction. Remember, they are teaching classes all day so may not be able to respond immediately.
We remain dedicated to ensuring that all of our Oak Park High School students have a successful school year. Please review routines with your student regarding virtual learning. It is important for students to have necessary supplies nearby, a charged laptop and their camera on. Students who are answering questions and interacting with the lesson are going to be the most engaged in their learning. Encourage students to use the time the teacher is giving them to complete the work instead of waiting until after class to finish the work as homework.
If your student is experiencing difficulty with their classes, we ask that you reach out to your student's teacher and/or counselor. If the problem could not be resolved, please reach out to an administrator at that time. We are looking forward to an exceptional year of learning with you and your student.
OPHS Social-Emotional Support
School Counselors
If your child needs social-emotional support or help navigating their schedule, please contact the appropriate school counselor:
School Social Workers
9th & 10th Grade School Social Worker: Ms. Clark ebonne.clark@opsk12.org
11th & 12th Grade School Social Worker: Mrs. Martin Lamar yeatonia.lamar@opsk12.org
Student Services Social Worker
9th - 12th Grade School Social Worker: Ms. Long mary.long@opsk12.org
Student Services School Psychologist
9th - 12th Grade School Psychologist Ms. Thomas linette.thomas@opsk12.org
School Based Health Center Behavioral Health Counselor
K - 12th Grade Behavioral Health Counselor Darryl Allen, LPC darryl.allen@ascension.org | 248-398-0199
If you have a life-threatening emergency, please call 911 or proceed to your nearest emergency room or urgent care. For mental health emergencies, please call Common Ground, a 24-hour Resource and Crisis Helpline at 1-800-231-1127.