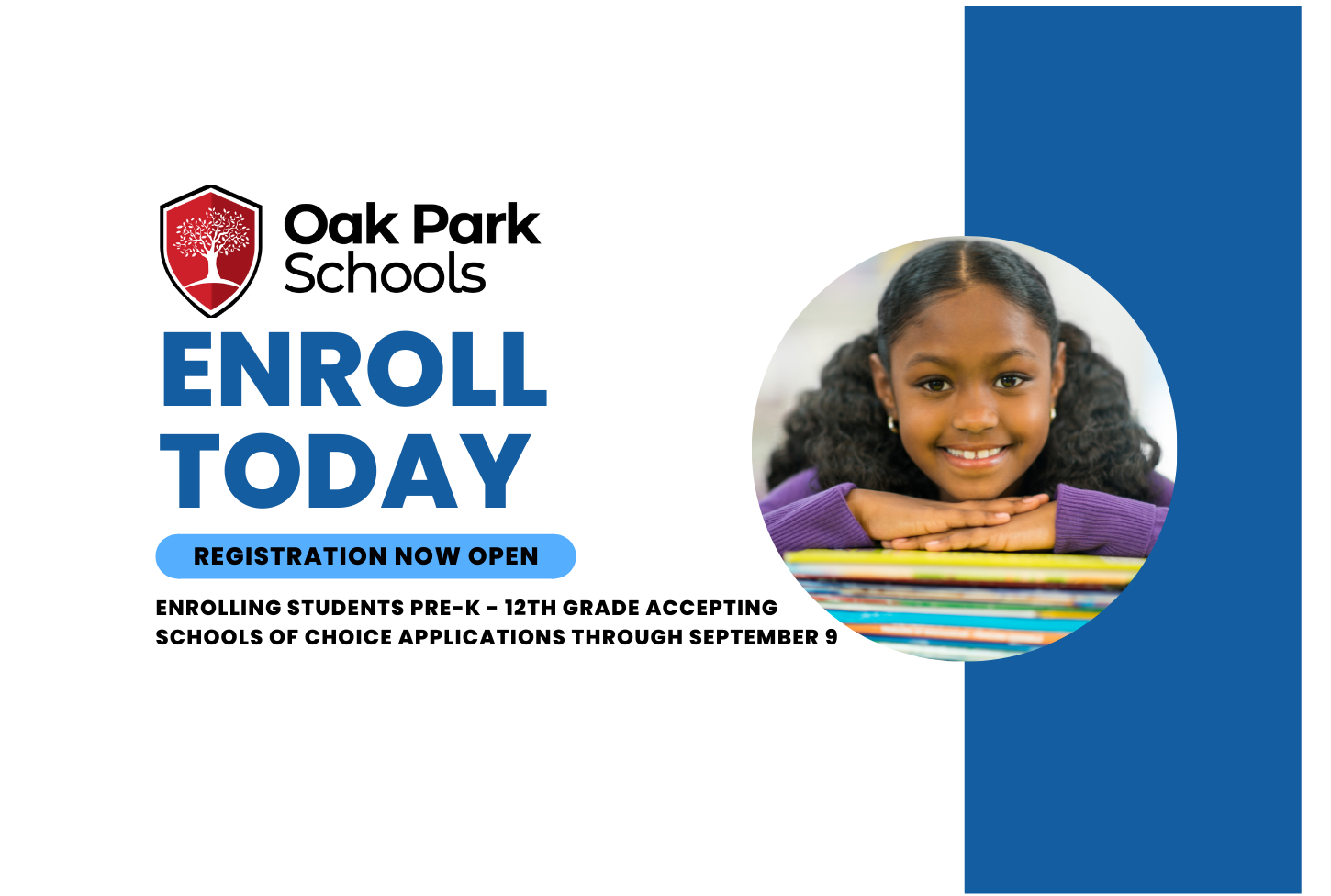 Welcome to

OPPA
Home of the Blue Knights
Office Hours
7:30 AM - 4:30 PM
School Hours
8:35 AM - 3:35 PM
Phone
248-336-7620
Address
23261 Scotia, Oak Park, MI 48237
Like us on Facebook
UPCOMING EVENTS
Parent Teacher Conference
All OPS students must have an up-to-date immunization certificate or a valid immunization waiver to attend Oak Park Schools per Michigan law. If your child(ren) need immunizations, please use this time (virtual learning), to update the required immunizations.
IMPORTANT NOTE: Students who are not properly immunized will not be permitted to return to in-person teaching and learning until immunizations are up-to-date.
Thank you in advance for your time and attention regarding this very important matter.
Points of Pride

88% of Teachers
hold a Master's Degree or higher

Advance Placement
22 AP Courses at OPHS