OPS News Search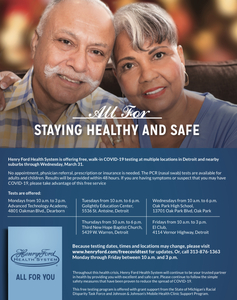 HENRY FORD HEALTH SYSTEM PROVIDING FREE COVID-19 TESTING AT OPHS
Buildings:
Oak Park High School
Oak Park Schools
January 12, 2021
Henry Ford Health System is offering free, walk-in COVID-19 testing at Oak Park High School and multiple locations throughout Metro Detroit through Wednesday, March 31.
No appointment, physician referral, prescription or insurance is needed. The PCR (nasal swab) tests are available for adults and children. Results will be provided within 48 hours. If you are having symptoms or suspect that you may have COVID-19, please take advantage of this free service.
Because testing dates, times and locations may change, please visit www.henryford.com/freecovidtest for updates. Or, call 313-876-1363 Monday through Friday between 10 a.m. and 3 p.m.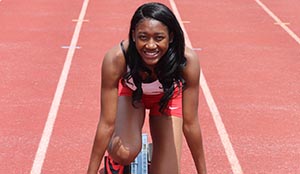 Congratulations Aasia Laurencin!
Buildings:
Oak Park High School
Oak Park Schools
June 26, 2020
Congrats to Aasia Laurencin joining a 30+ year legacy as the 2019-2020 GATORADE MICHIGAN GIRLS TRACK & FIELD ATHLETE OF THE YEAR!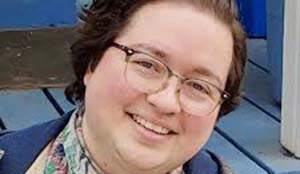 Congratulations to Oak Park's Mr. Owen Bondono, 2020-2021 Michigan Regional Teacher of the Year!
Buildings:
Freshman Institute
Oak Park Schools
May 15, 2020
Congratulations are in order to Mr. Owen Bondono for being recognized as the 2020 Region 9/10 Teacher of the Year! As one of Oak Park's best, Mr. Bondono is now one step closer to the 2020 Michigan Teacher of the Year designation!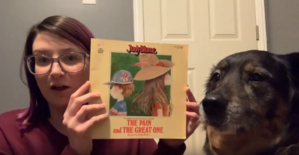 Story time with Einstein's teachers
Buildings:
Einstein Elementary
March 24, 2020
Since we are out of school because of COVID-19, some of our teachers have graciously posted videos reading for our students. We will continue to add videos as we see them posted.