September 14, 2022
Two new Oak Park School Board members Sworn in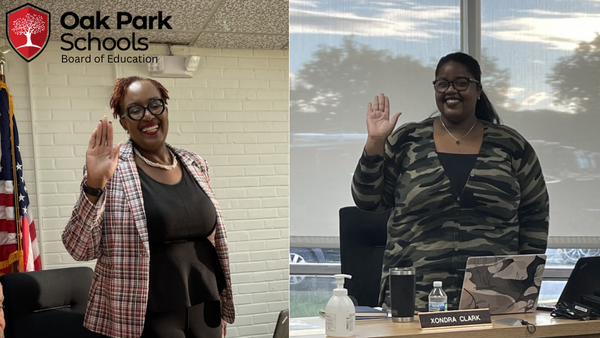 Two new members of the Oak Park School District Board were sworn in at a special meeting on September 12.
Larmender A. Davis Ph.D. and Xondra Clark to replace former board members Maxine Gutfruend and Yosef Klein. Mrs. Gutfruend passed away in August and Mr. Klein resigned in early September.

The board chose Clark and Davis from a field of 10 applicants for the two vacancies.
Davis earned a Bachelor of Arts degree in sociology and a Master's degree in social work, with a concentration in administration and community projects from Wayne State University. She is licensed by the State of Michigan as a Social Worker.
Clark is pursuing an Associate's degree in Art from Oakland Community College and working in private child care.
Mrs. Clark's son is enrolled at the new Lessenger Early Childhood Center.

The next school board meeting is scheduled for 7 p.m. October 3 at Oak Park Schools Administration building, 13900 Granzon, Oak Park.
Points of Pride

88% of Teachers
hold a Master's Degree or higher

Advance Placement
22 AP Courses at OPHS