June 6, 2023
OPHS Girls Track Team Win MHSAA Division 1 State Title....Again
For the fourth time in five seasons Saturday, our Oak Park girls track team captured the Lower Peninsula Division 1 team title – this year with a meet-best 80 points at Rockford High School.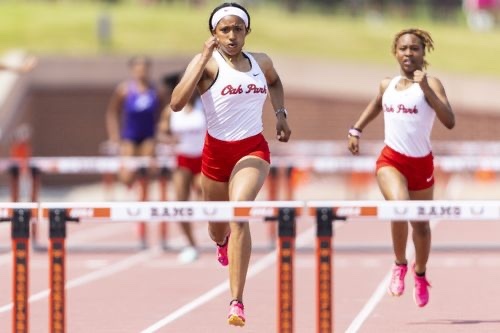 Last season's champion Detroit Renaissance was second with 58 points, while Ann Arbor Pioneer was third at 56.
Runners-up a year ago, this year the lady knights won again mainly thanks to their dominance in the hurdles. Senior Nonah Waldron won the 100 and 300 hurdles, but also Morgan Roundtree was third in the 100 (13.86) and second in the 300 (41.54) and Carrie VanNoy was fourth in both the 100 (14.18) and 300 (44.11).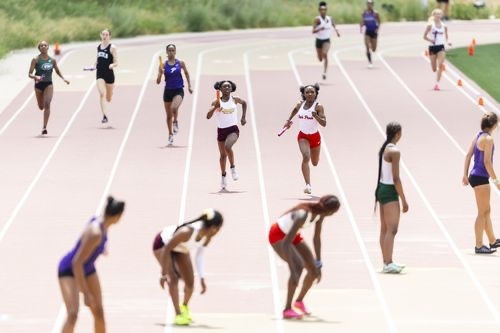 Waldron said the team's success was all about pushing each other the best they could in practice every day.
"It takes maturity to understand that you all can be great together," Waldron said. "It took a lot of love for each other to be the best we can be."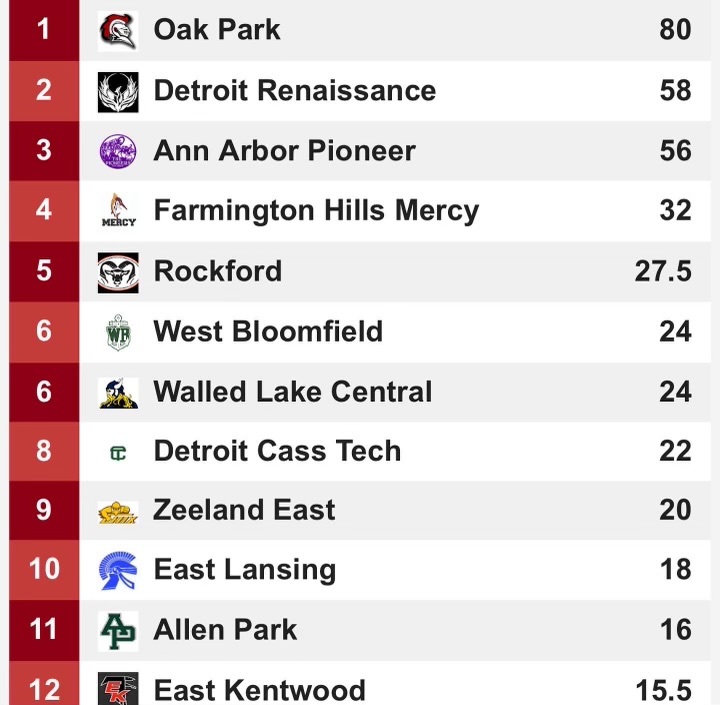 The Lady Knights also were second in the 400 relay (47.71) and 800 relay (1:38.21), and third in the 1,600 relay (3:55.27).
"I think that dealing with losing and some adversity helps you grow," Oak Park coach Brandon Jiles said. "I think the kids used the experience from last year to catapult them this year. We know it's a points game. We know there are no style points in team championships. We spread the kids out to do what we needed to do. We're not a depth team, but a quality team. They showed out, and I'm happy."

Waldron won the 100 hurdles in a time of 13.56 before really putting on a show in the 300 hurdles. She won that event in a time of 40.37, which was the second-fast time in that event in the nation thus far this year. Waldron, who will run in college at USC, also won both hurdles events two years ago and won the 100 hurdles last year, but had a mishap that cost her last year's title in the 300. Kylee King and Kelis Hunter-Young picked up key points late in the meet with a third place finish in the 400m and King placing second in the 800m.

"There's no style points in team championships," said Oak Park coach Brandon Jiles. "You know, we came here and we fought. We battled a great Pioneer team and a great Renaissance team and our kids have pride in Oak Park and winning for Oak Park. Winning for the kids who ran before them and I was just proud of the kids for just really dealing with a lot of adversity throughout the year.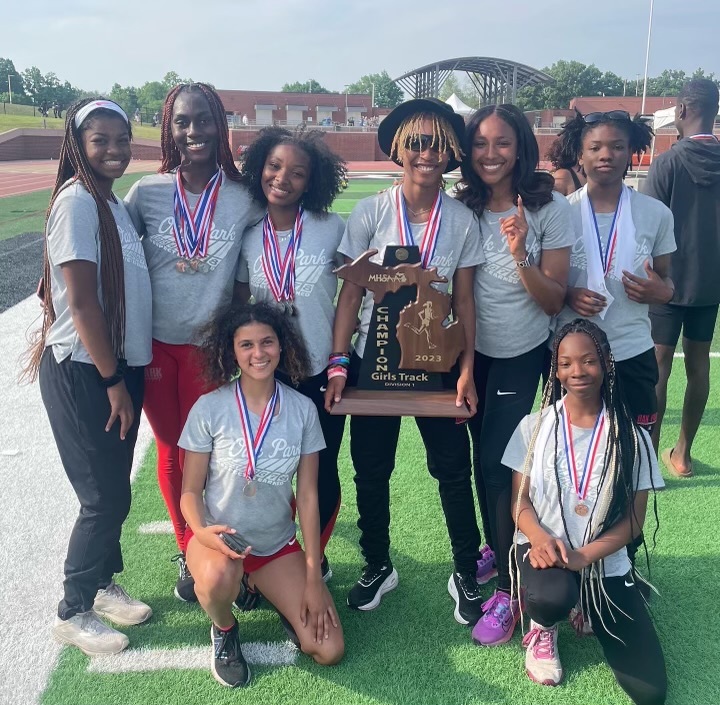 Points of Pride

88% of Teachers
hold a Master's Degree or higher

Advance Placement
22 AP Courses at OPHS