June 6, 2023
Oakland University inducts 11 OPHS Class of 2025 Students into Wade McCree Scholarship Program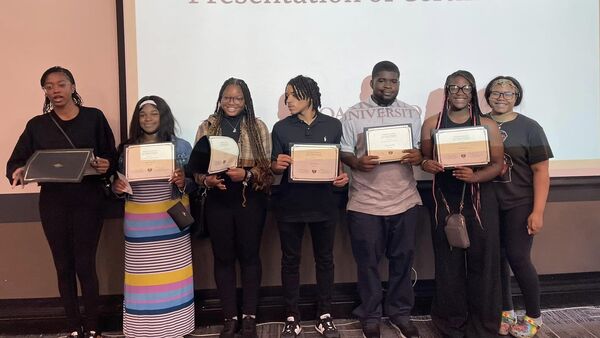 On June 3, 2023, Oakland University inducted 11 Oak Park High School sophomores into the Wade H. McCree, Jr. Incentive Scholarship Program.
Upon graduation, these students will receive a full 4- year tuition scholarship to attend Oakland University!
Since 1994, OU has awarded this scholarship to deserving high school students who were able to meet the criteria of a 3.0 cumulative GPA and a 21 ACT/1060 SAT equivalent.
Congratulations
Class of 2025 Wade McCree Jr. Scholarship Inductees!

Points of Pride

88% of Teachers
hold a Master's Degree or higher

Advance Placement
22 AP Courses at OPHS