August 21, 2023
Assistant Superintendent of Teaching & Learning 6-12 Announcement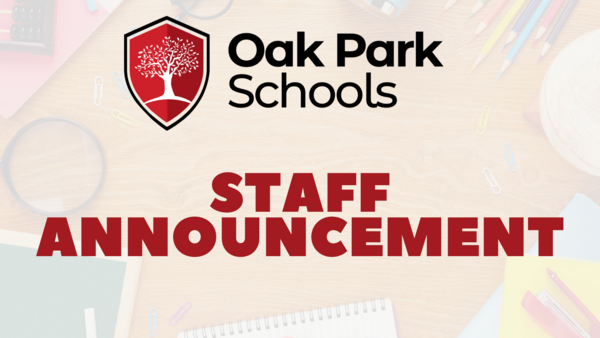 The Oak Park School District Board of Education unanimously approved the selection of Mr. Kwame Stephens as Assistant Superintendent of Teaching & Learning 6-12 at their August 14, 2022, meeting.

Mr. Stephens has over 25 years of experience in education, having served as a teacher, high school principal, and national consultant. In his previous role, Mr. Stephens developed and facilitated professional learning and coaching opportunities in curriculum and instruction, continuous school improvement, school culture, and leadership development.

Mr. Stephens returns to Oak Park after serving as principal at Oak Park High School from 2013-2016. During his tenure as a high school principal, Kwame led his staff in building a professional learning community (PLC). This effort resulted in the school moving out of Priority School status and receiving the second-highest report card rating for academic achievement and growth from the Michigan Department of Education. The school also exceeded the state's annual measurable objectives in all core content areas for two consecutive years and showed academic growth for three consecutive years. The school was recognized as a model PLC and is currently the only school in the nation to receive this honor while servicing a population of over 1,000 students, with more than 76 percent of students qualifying for free and reduced lunch. Mr. Stephens experience as an educational leader will span across the district, school, and classroom levels with extensive experience in coaching and supporting leaders and leadership teams.

Mr. Stephens dedication to the Oak Park School District and his love for the Oak Park community is unquestioned. Mr. Stephens commented, "I know and love this community. This is home!"

Stephens holds a bachelor's degree in education from Florida Agricultural and Mechanical University and a master's degree in leadership from Central Michigan University. He has over sixty program credits at the postgraduate level in curriculum and instruction. He is pursuing a doctoral degree in educational leadership and administration from Walden University.
Points of Pride

88% of Teachers
hold a Master's Degree or higher

Advance Placement
22 AP Courses at OPHS