Robotics Program
ST
EAM (Science, Technology, Engineering, Arts and Math) are essential in preparing students for today's innovative world. The use of robotics in the classroom has proven to be a consistent and cutting-edge approach to building STEAM skills that prepare students for college and future career opportunities. Oak Park Schools maintains several robust robotics classroom and enrichment opportunities. Our robotics programs are designed to expose students to a variety of pathways and build presentation, teamwork and leadership and problem-solving skills. Oak Park Schools regularly advances its robotic teams to league and state tournaments.
Self Driving Vehicles and Autonomous Design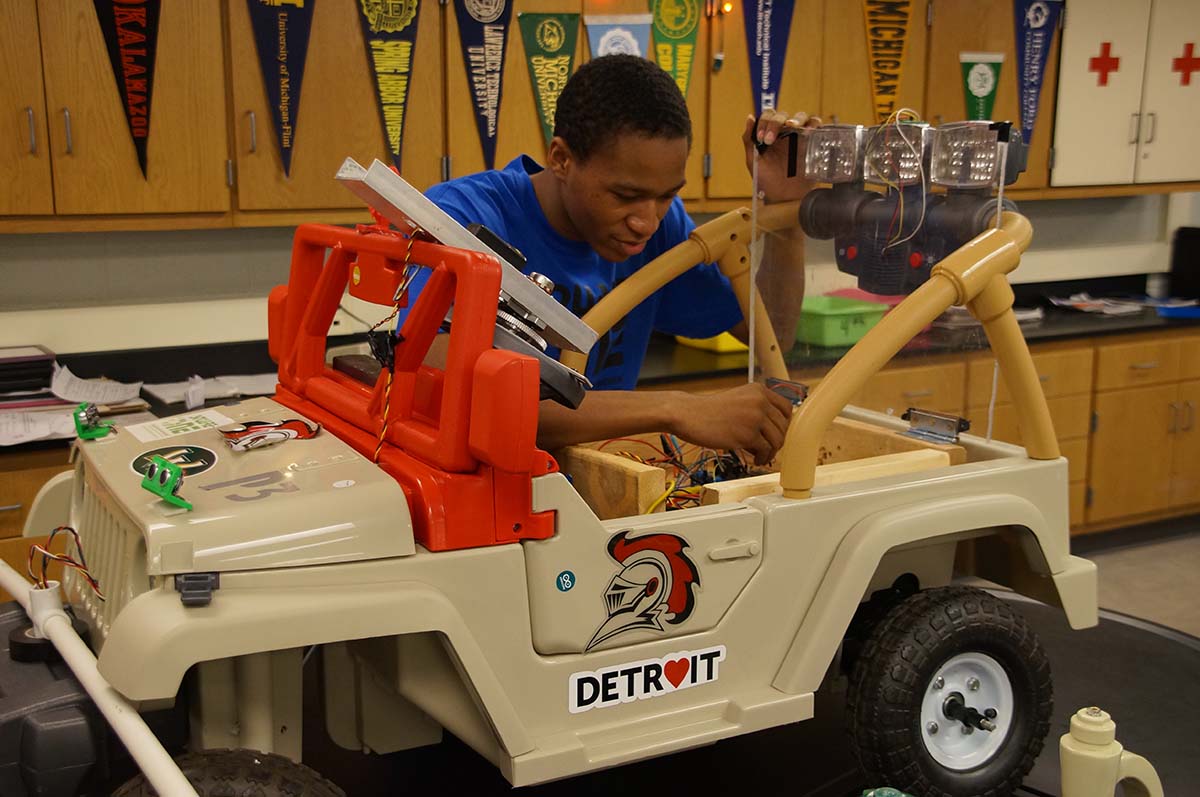 In Oak Park Schools, students transform Jeep replicas into self-driving vehicles, while aiming to discover new possibilities in autonomous designs. Students are aided by several technological tools available in the Robotics Lab, including a 3-D printer, Arduino Mega 2560 and the Raspberry Pie. The technology in the Robotics Lab allows students to explore innovative ways to develop autonomous power vehicles.
Competition
Each year, students have an opportunity to compete against peers from various schools to successfully complete challenging tasks that display their vehicle's ability to self-drive, independently parallel park, move in a fleet by itself and recognize colors on its own. These ground-breaking and advanced features are currently being tested in the auto industry, such as Ford and Chrysler, giving our students a significant advantage in meeting the growing demand in STEAM-related fields.
Robotics Teacher & Club Advisor
To learn additional information about Robotics courses and clubs or to schedule a visit, please contact Mr. William Grimm at wgrimm@oakparkschools.org or 248.336.7620.
Mr. William Grimm | Oak Park High School
Robotics Teacher & Club Advisor
Points of Pride

88% of Teachers
hold a Master's Degree or higher

Advance Placement
22 AP Courses at OPHS